I first saw the car in 1965 when I was at University in Newcastle upon Tyne. A friend who lived near York, owned it and in addition to daily running about in Newcastle, she used it regularly to travel home at weekends.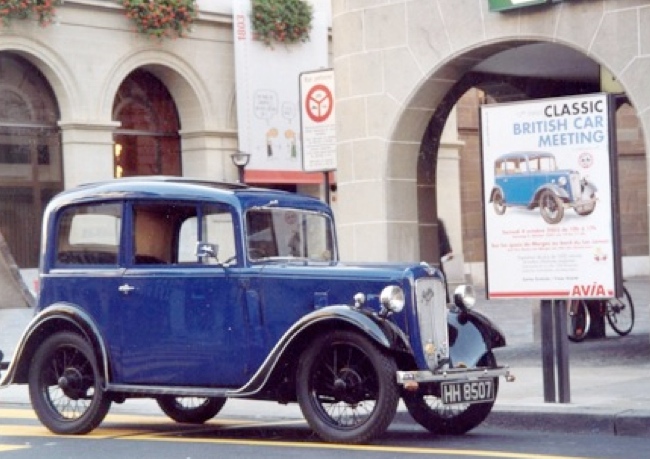 She finally sold it to a work colleague who bought it for his wife to use. Two years later the wife had not driven it, and it came back on the market. The asking price was £50, but on inspection the owner could not get it started and so I paid £47.10.0d. (Plus £7 for the ten mile transport from Morpeth to Forest Hall.)
In those days (1969) I did not have the money to pay the road tax, and waited about a month before I could drive it. From then on it became daily transport, summer and winter. I remember driving it with the windscreen freezing up both inside and outside. But driving it was fun. The engine seemed ok, perhaps a bit rough, and maybe the suspension was a bit hard. It slipped out of third gear (either on drive or on coasting, I forget which, but could be held in gear using the left knee.